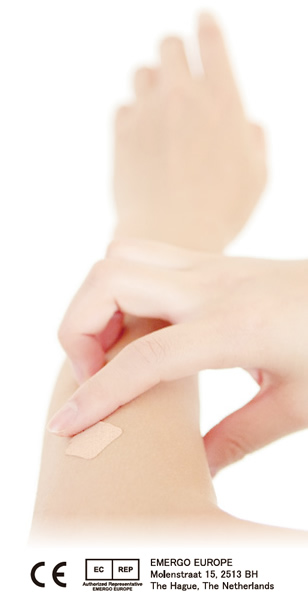 microcone care
New type of acupressure to you.
The "microcone care" of kind medical treatment which uses neither a medicine nor magnetism and does not damage the skin has been widespread.
It is continuously acupressure by micro protrusions (microcone) formed with a specific resin.
It was born as a 21st century acupressure gently stimulating the skin.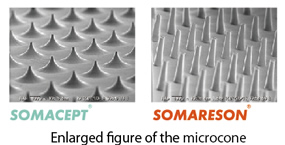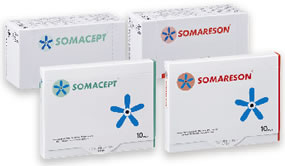 It is safe, easy to use.
Microcone of SOMACEPT and SOMARESON is so tiny that it cannot hurt your soft skin. It is safe to use. You will not notice a pain from applying the SOMACEPT and SOMARESON.
It is designed to acupressure continuously.
Because SOMACEPT and SOMARESON do not invade the skin, it is safe and easy to use, and it can be used even during sports, for example.
Since the start of our business, it is a number of micro protrusion type acupressure devices developed by polished plastic processing technology.
The main body of microcone is in the disc of the product. As a mass, the cones form one surface which creates the gentle stimuli to your point.
The dierence between SOMACEPT and SOMARESON and their Use.


Solidity
Hard
Soft
Property
Microcone moves up and down
Effective for pain through A-fiber
Microcone move sideways
Effective for pain through C-fiber
Expression of pain
Stabbing pain, Acute pain
Throbbing pain
Tingling pain
The spot of pain is clear
Stifling
Dull
Stiff
Overall dullness
Characteristics of pain
Pain at pushing
Pain at move
Pain relievable by massage
Pain relievable by warming
Complaints
Sprained neck Intervertebral joint lumbago
Myofascia lumbago Knee pain
Elbow pain Tenontothecitis
Sports impediment
Acute-phase of frozen shoulder/neuralgia
Stiff neck
Stiff shoulder
Stiff back
Fatigued limbs
Frozen shoulder/neuralgia after acute phase

*Above are meant as guidance only, as constitutions and charac teristics of pain widely vary between individuals.
If one type fails to alleviate the condition, please try the ot her type.

Efficacy
Antiphlogistic analgetic action
Focused effect on the applied spot
Alleviate pain by facilitating blood circulation
Extensive effect on large area
Treatment point
Spots where you press and feel bone
underneath (e.g. tendons)
Spots where you cannot feel bone underneath
Painless treatment using acupuncture points

*The treatment spot is where you press and feel pain.

Others
Suitable for use during exercise
Suitable for use on the foot sole
Suitable for use during exercise
Suitable for use on the foot sole
Preventive use is available, as it conditions
your body before pain starts
Usage
The place of application
Find the point and its vicinity of your pain in your body.
Apply the SOMACEPT/SOMARESON on the most painful/feel-good point.
Before the usage, please read carefully the written notice carefully, and apply the product as directed.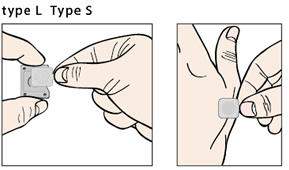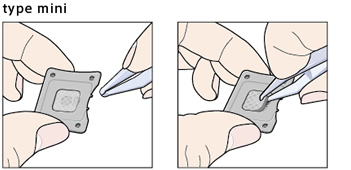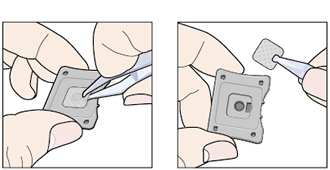 Product specifications


Type

L

S

mini

L

S

mini

Appearance
Cartridge
29×23mm
29×23mm
Disc
φ
7mm
φ
4mm
φ
4mm
φ
7mm
φ
4mm
φ
4mm
Adhesive tape
17×17
mm

16×17
mm
10×10
mm
17×17
mm

16×17
mm
10×10
mm
Microcone
Tip diameter
20μm
37μm
Hight
150μm
300μm
Cross
arrangement
450μm
400μm
Number or
cones
129
36
36
177
53
53
Shape
volcanic cone
columnar cone
Solidity
108 (hard)
65 (soft)
Color
green
orange
Contents
100sheets
per box
100USD
100USD
100USD
100USD
100USD
100USD
10sheets
per box
15USD
15USD
15USD
15USD
15USD
15USD
---
Company Information
Company Data
Name
TOYO RESIN Corporation
Foundation
January, 1967
Capital
16,000,000 Yen
Directors
Representative director Shigeaki Ide
Number of employees
106
Business activity
Medical equipment manufacture, Sale, Research and development
Coloring processing of a plastic raw material, Reproduction processing and sale
The precision injection molding of a plastic and assembly , Printing, etc.
Address

Head office/ factory

2104-1 Atsuhara Fuji-city Shizuoka, 419-0201
Tel: +81-0545-71-2023 , Fax: +81-0545-71-8429

Hina factory

1929-2 Hina Fuji-city Shizuoka, 417-0847
Tel: +81-0545-39-1155 , Fax: +81-0545-39-1156

Contact